Poker Playin', Trash Talkin'
7 March 2017
"We're still rockin', in Wisconsin, we're all alright, we're all alright, yea!" Yes, it's the cult classic American sit com, set in the 70's, which launched Laura Prepon, Mila Kunis, and Ashton Kutcher to stardom! That 70's Show, set in the fictional Wisconsin town of Point Place between 1976 and 1979, is one of those shows that everyone loves! For guys the world over though, there was one big question: Jackie (Kunis) or Donna (Prepon)? These two very different girls were cast perfectly to appeal to the widest audience possible – with Jackie being the popular princess, and Donna being the smart, non-no-nonsense girl next door. We reckon' Donna's husky voice just edged it! But, with the final episode of That 70's Show airing for the first time way back in 2006, what became of the lovely Miss Prepon?
Well, she's been busy; starring in the musical comedy Southlander (alongside Beck, Beth Orton, and Hank Williams III), the independent movie The Pornographer: A Love Story, The Lightning Bug (for which she was also credited as an executive producer), Karla, the ABC drama October Road, the short film Once Upon a Time, Romancing the Bride, appearing on the CBS sitcom How I Met Your Mother, the Fox medical drama House M.D., the ABC police drama Castle, the NBC sitcom Are You There, Chelsea?, the TBS sitcom Men at Work, doing the original voice for Hayley Smith in Fox's American Dad, presenting multiple award ceremonies, being a Maxim cover girl twice, modelling, making it onto both Stuff's and Maxim's sexiest women in the world lists, being a guest on Late Night with Conan O'Brien, twice, a guest on Last Call with Carson Daily, twice, and appearing on MTV's Cribs. But it's on the Netflix original comedy-drama series Orange is the New Black, playing Alex Vause, and for an appearance in The Girl on the Train, that she is best known by current audiences. Oh, and she also co-authored a wellness book called the Stash Plan – that debuted on the New York Times Bestseller list, and is a Number One New Release and Bestseller on Amazon! Phew…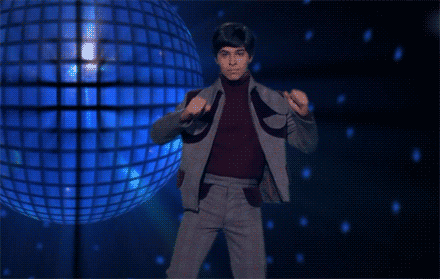 So, yeah, you could say Laura is one smart and talented cookie, and given that she hosts, and produces, Hollywood Hold 'Em on E!, perhaps it should come as no surprise to learn that she's also an avid poker player! Apparently she's a frequent player at the biggest games in Hollywood, and loves the Bicycle Casino in Los Angeles. Recently she said "I'm pretty obsessed with poker. I have a home game every night I can, and I play tournaments and things like that. And I have the TV show that I've helped put together too." According to Prepon, she enjoys home games most, because of the "trash talking, fighting and laughing" that goes on, and regularly plays poker with many of her showbiz pals, including such luminaries as 'cute kid gone wrong' Macaulay Culkin, fellow That 70's Show hottie Mila Kunis, and 'son of Dr Evil', Seth Green.
And just when you thought she couldn't get any more amazing, let it be noted that she also helps out with charities – participating in the first Annual Head to Hollywood Celebrity Charity Poker Tournament and Auction, at the Joint, inside the Hard Rock Hotel & Casino, Las Vegas (which was in aid of Carmen Electra's brain tumour survivors charity).
A trash talking beauty, playing poker for high stakes, with some of the biggest names in Hollywood – sounds like our kind of girl, and our kind of night! So, Laura, when are you dropping by EnergyCasino?